A little bit about who we are.
Samad
INFRASTRUCTURE SPECIALIST
Samad has been working as an IT professional for nearly 20 years. Working in both the public and private sectors, Samad has a deep-rooted understanding of tailoring technology to maximise the benefits for the organisations he has worked with. Samad is highly skilled and qualified in a vast array of technologies combined with project and team management capabilities which has allowed him to successfully deliver on IT projects of all sizes.

Samad began his career working as an IT manager for a large secondary school in Newham. This was an integral role in the successful implementation of key areas such as MIS, network infrastructure, server/desktop management and much more. He has also worked as a Senior Technology Consultant providing technical solutions, project management and managed services to clients in the manufacturing, engineering and finance sectors.

​With certifications in VMware, Cisco, Comptia and Prince2 amongst others, Samad can provide technical advice and solutions built on a foundation of industry recognised certifications but delivered in a friendly and compassionate manner.

Outside of work, Samad enjoys spending time with his family and is passionate about travel, particularly far east destinations. He also has a love for sports, including football, boxing and mixed martial arts.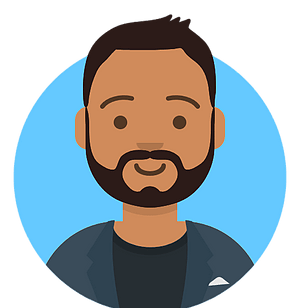 ABDUL
IT SOLUTIONS SPECIALIST
Abdul has a wealth of experience in the ever-changing world of technology. With knowledge of both Windows and Apple software, he has always taken a keen interest in all aspects of IT from a young age.

Starting his career as an IT Trainer and then moving on to working as an IT Network Manager at a secondary school in East London he has continued developing his skills and experience. He has always believed in providing a friendly, approachable and professional service - one that is clear and easy to understand for clients.

Over the years Abdul has had experience in using technologies such as VMware, Microsoft Server & OS, macOS, Citrix, Cisco Telephony, SAN Storage and other software products such as SIMs, Adobe and bespoke educational software.

An avid football fan and a lifelong supporter of Tottenham Hotspur Football Club you can always find Abdul either playing or watching the beautiful game when he has some free time. He also enjoys spending time with the family, travelling, eating out and when he gets a chance, practicing his love of photography.
David
INFRASTRUCTURE SPECIALIST
David has an in-depth understanding and has been working in IT for many years. David has a solid understanding of how an organisation's needs can be enhanced and supported by technology.

David has developed a comprehensive knowledge of implementing IT infrastructure and has designed and maintained complex multi-academy trust networks during his career. He has gained much experience from his time in schools and businesses alike and has a proven ability to solve complex technical problems.

David is highly qualified and skilled with Windows server environments and networking technologies and has the first-hand experience with MIS deployments, network infrastructure, server/desktop management, VOIP Solutions and Website development and management.

Over his career, David has studied numerous courses to strengthen his knowledge including Office 365 Administration, Windows Server 2019 training, Windows Server 2016 training, Cloud Architecture core concepts, IoT Foundations and Deploying Exchange 2016.

Outside of work, David enjoys spending time with his family and is an avid fish keeper.
NASIB
Experienced Cloud Specialist
Nasib is our cloud infrastructure specialist. He has a proven career in Cloud technologies and can design and implement the best solution for our clients.